How can I see the full Dashboard widget report?
To see the full report associated with a Dashboard widget, hover your mouse over the widget and click on the grey 3 horizontal lines icon at the upper-right corner of the widget.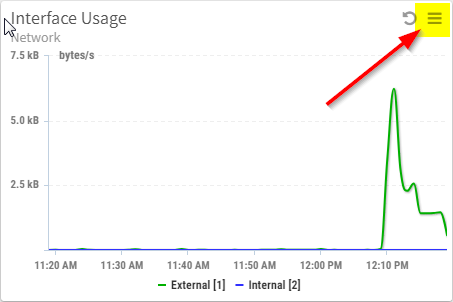 After clicking the 3 lines, this window appears. Here you can download an image of the report or Open in Reports. You can also adjust the setting size and time frame settings for this tile.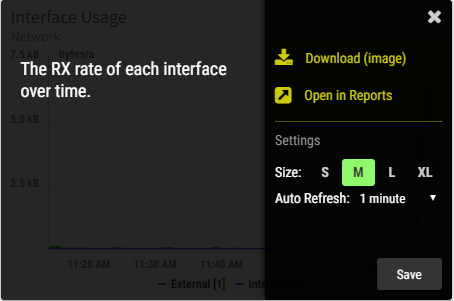 *Some tiles do not have corresponding reports. If the 3 lines icon does not appear when you hover over the tile, there are no reports available for this tile.
Follow