How do I show the full UID in ETM Dashboard?
Overview
As a security measure, ETM Dashboard automatically obfuscates the complete UID of an Edge Threat Management appliance.
Displaying the full UID
To show the full UID of your Edge Threat Management appliances in ETM Dashboard, click on My Organization in the left-hand menu, then select on Settings. In the middle of the page, under User Interface, you'll find a checkbox labelled "Mask UIDs". It is enabled by default; disable it and and click Save located lower on the page, under Choose Theme.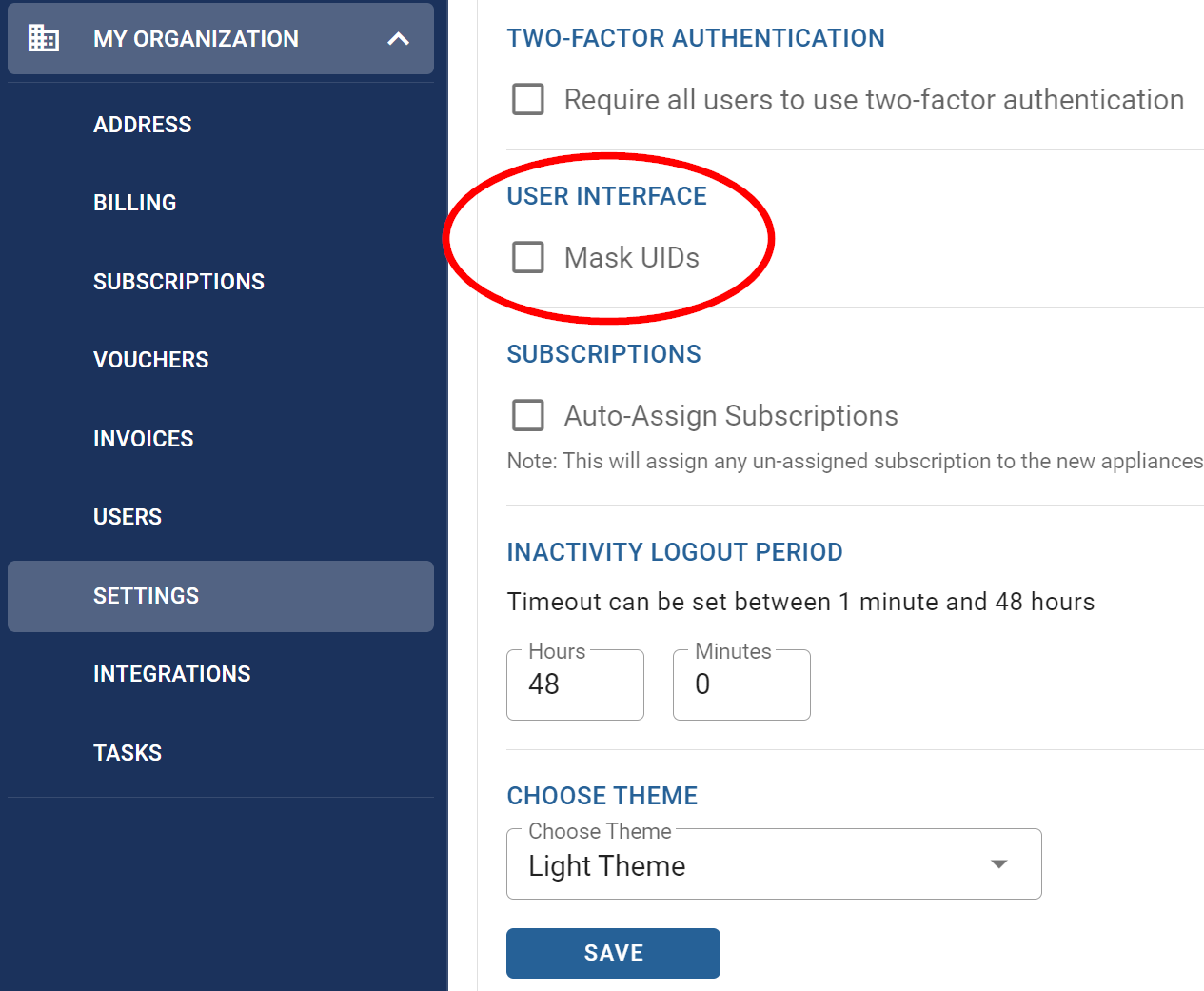 Refresh your ETM Dashboard session for the setting to take effect.
Follow