Where do I find the UID of my NG Firewall?
The UID is a 16-character hexadecimal identification number that is unique to your NG Firewall software installation. It is not tied to your hardware and will be regenerated if you reinstall the software. You can find the UID by going to Config > About.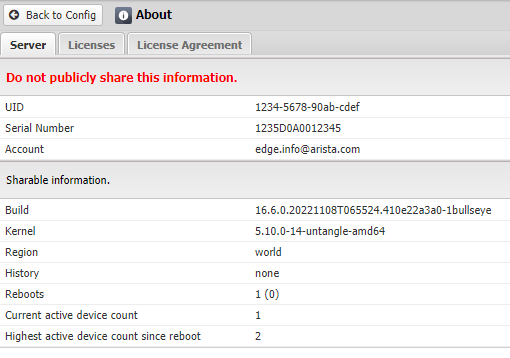 You can also find your UID in ETM Dashboard by going to the Appliances tab at the top of the screen. Click on the appliance in question and look for the Appliance Model widget, which will list the UID. If your UID is obfuscated (shows a lot of Xs), click here to fix that.

Follow