What are the different types of Captive Portal capture pages?
Captive Portal offers three options for your captive page. Our Wiki & FAQ page for Captive Portal pages offers a great deal more information, but these are the basic ideas. Captive page settings are found in Apps > Captive Portal > Captive Page:
Once you've saved any changes to your settings, you can click the 'Preview Captive Portal Page' button to see what the captive page will look like with your configuration.
---
Basic Message pages will pop with a window advising the user that they are connecting to your network. Optionally, you can include custom messaging: advise them they agree to your Terms & Conditions or Acceptable Use Policy; letting them know that internet usage through this network can be monitored; &c. Here's an example of what that page looks like without any changes to its text: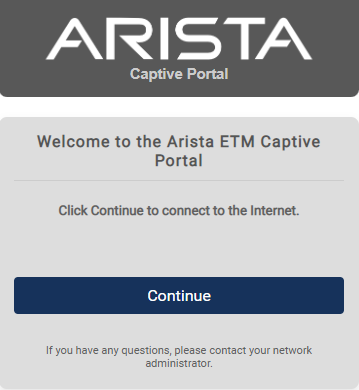 ---
Basic Login pages are similar, but require the user to enter credentials. Those credentials can be checked against the NG Firewall's Local Directory; against your environment's Active Directory; or against third-party OAuth credentials (like Google OAuth). That page looks like this: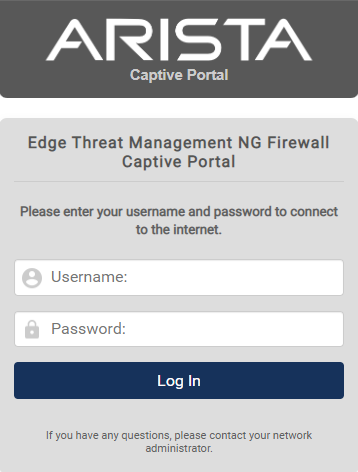 When configuring the Basic Login page, you'll have to choose your authentication method on the Apps > Captive Portal > User Authentication tab.
---
Custom pages give you the ability to design the captive page from the ground up, customized completely to your wishes. One very important caveat applies to custom Captive Portal pages: we cannot offer any support for those pages. This means that we can't help you build, configure, deploy, or troubleshoot custom pages.
Custom pages generally require solid familiarity with HTML, Python, and JavaScript and are intended for use with/by folks with web development experience.
Follow