Why isn't Bandwidth Control shaping my traffic?
If you find that Bandwidth Control is not shaping your traffic, you may need to either enable QoS or, if this is already enabled, you will need to add your WAN Bandwidth to the QoS settings. This is found at Config > Network > Advanced > QoS.
Once QoS is enabled, you will find another row of tabs below the Advanced tabs. Enter your bandwidth on the WAN Bandwidth tab (the first one that opens). Keep in mind, this is entered as Kbps, so you will need to multiply your Mbps speeds by 1000.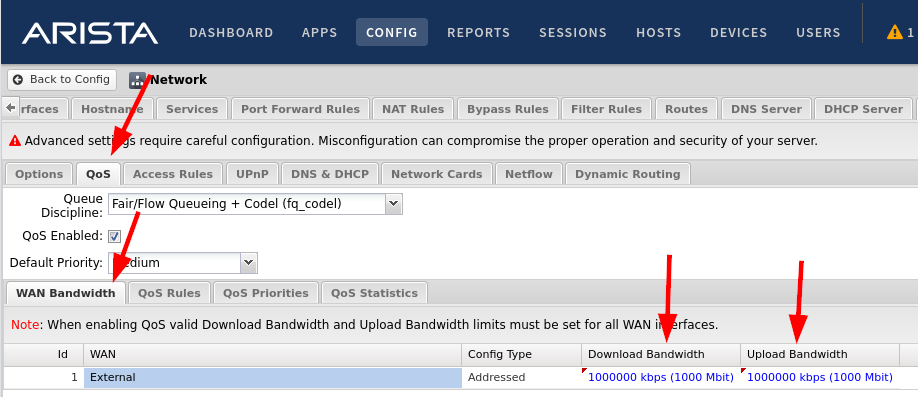 Follow