How to filter Reports for a specific Web Filter Category
If you're looking to view traffic specific to a particular Web Filter Category, you can do so in just a couple of clicks in the Reports viewer.
Select the report Web Filter > Top Categories (by request).
Next, click anywhere inside the pie slice for the Category you'd like to view.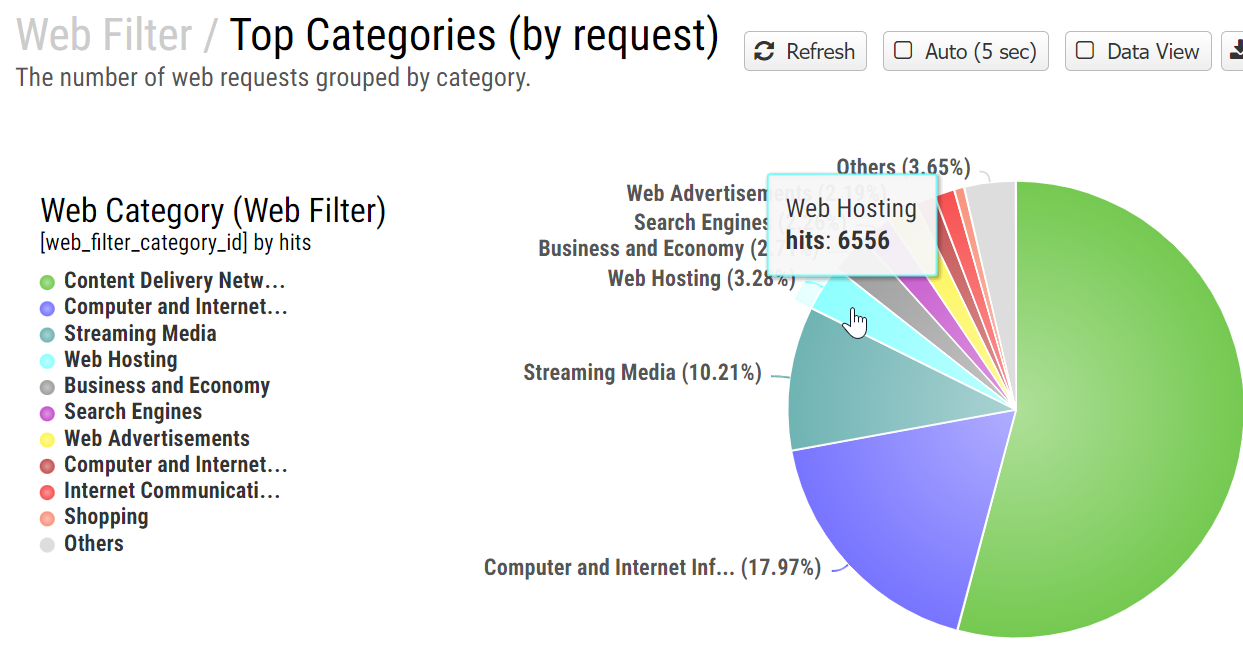 This will pop up a prompt to add the appropriate condition. Click Yes to add it.

You'll see the condition appears at the top left-hand corner and any results will be filtered to just traffic matching that Category.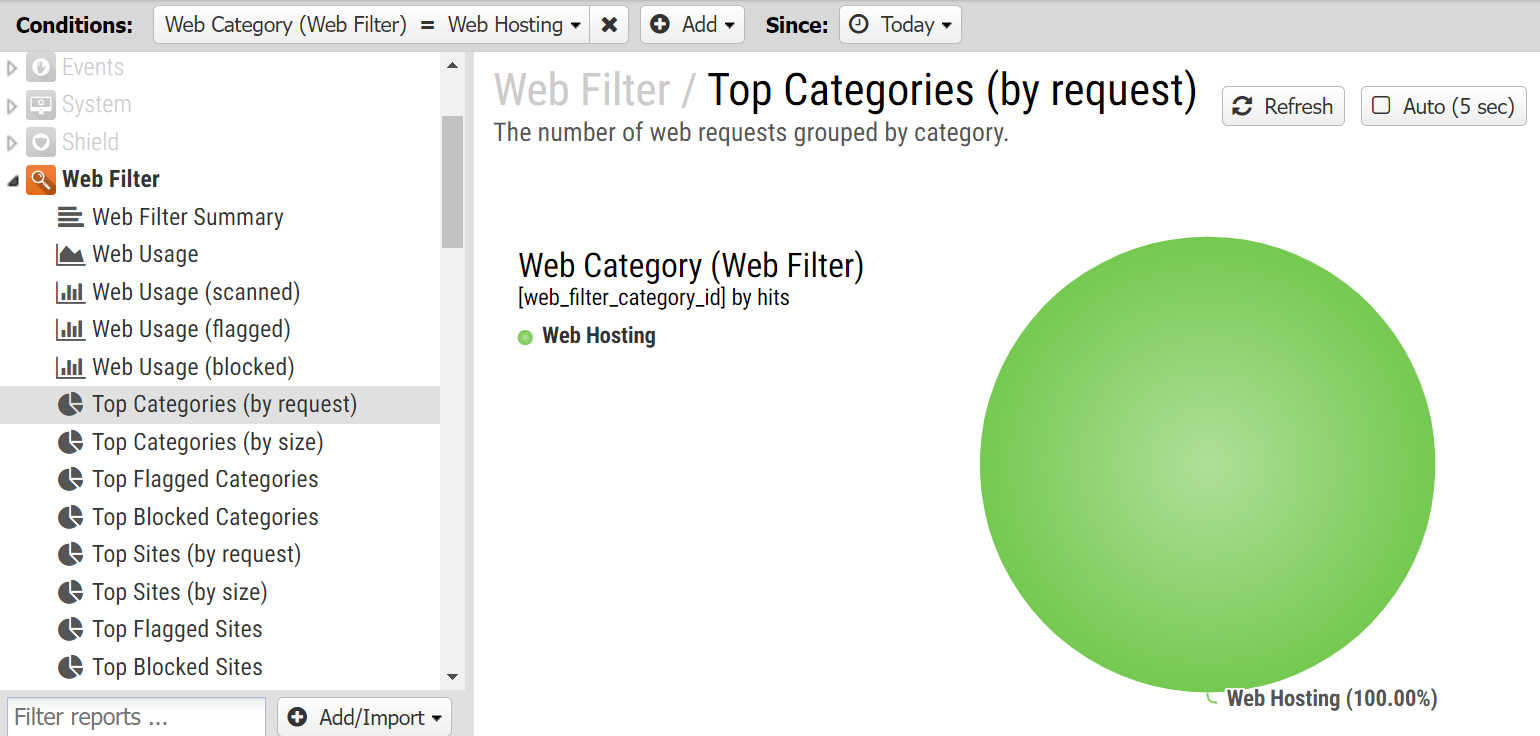 ---
If you're looking for the numeric identifier for that Category (for use in an is in condition or a custom Report), click the Web Category (Web Filter) = <category> condition to see it.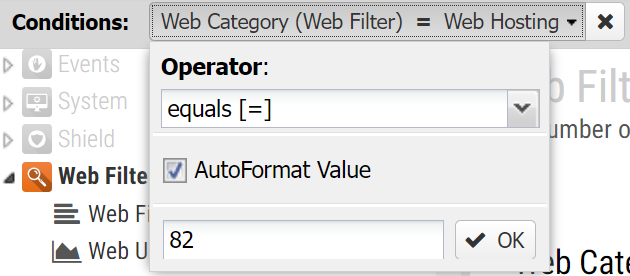 Follow