How to remove an appliance from ETM Dashboard
Overview
In some situations, you may need to remove an appliance from your ETM Dashboard account. For example, you want to move your appliance to another account or you reinstalled NG Firewall and the appliance has a new UID.
Important: removing an appliance from ETM Dashboard will permanently delete any cloud backups for that appliance.
If the appliance was part of an SD-Network, it is also removed from that network. However, tunnel configurations created on the appliance will remain and should be removed manually.
Removing an appliance
To remove an appliance from your account:
Navigate to Appliances.
Select the appliance to be removed.
Click the Remove Appliance button.
Confirm that you want to remove the appliance from your account.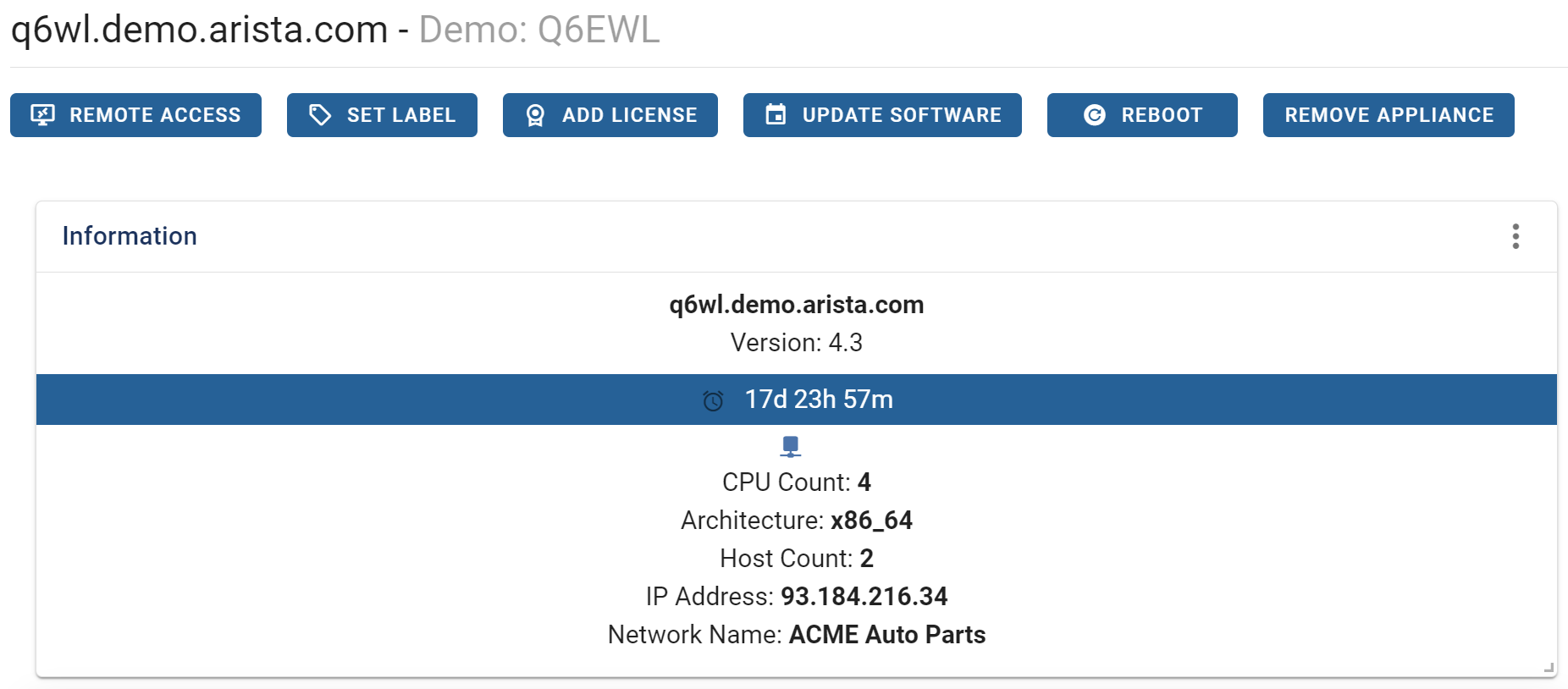 Follow