Labeling appliances in ETM Dashboard
Overview
You can assign a label to appliances in ETM Dashboard to help you identify them in a list. By default, the appliance displays its hostname first, then its label.
In the screenshot below, the label is Demo: z4, in grey.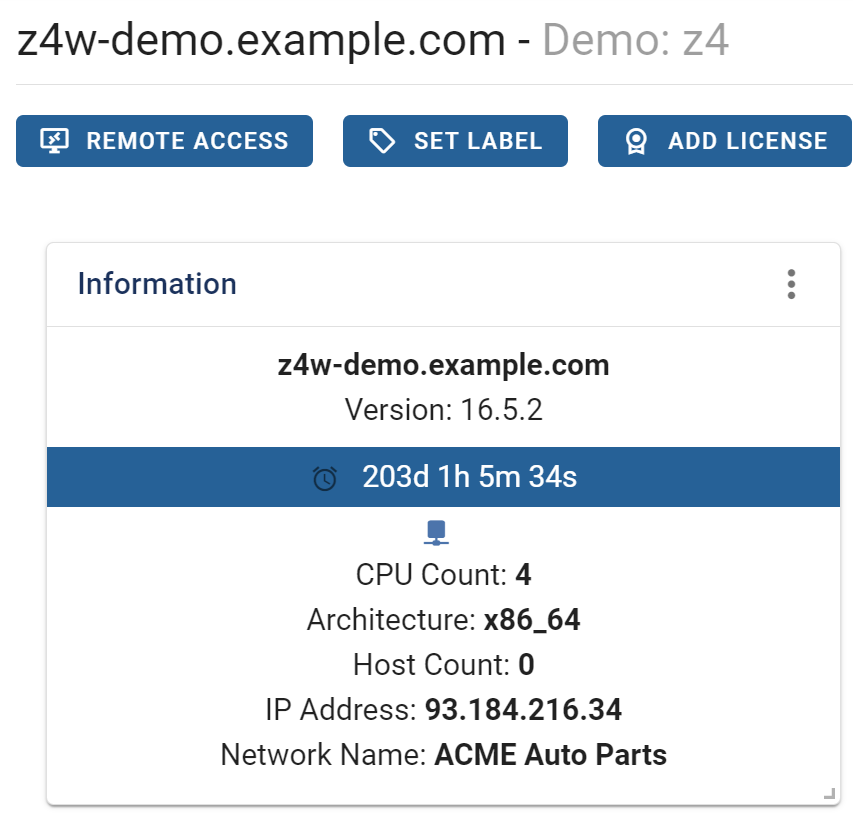 To assign a label:
Click the Appliances option in the top bar.
Select the appliance from the list.
Click the Set Label button.


Enter your label and click Save.
Note: A label is required when adding new appliances to ETM Dashboard.
Follow