Configuring L2TP/Xauth/IKEv2 on NG Firewall
This article describes how to configure L2TP/Xauth/IKEv2 on the Untangle for use with various devices.
You will find device configuration links at the bottom of the article.
Go to APPS.


Open IPsec VPN Settings.


Click the VPN Config tab.


Click Enable L2TP/XAuth/IKEv2 Server.


If you wish, you can change the Address Pool, but it must be a unique subnet that is not already defined on the NGFW.


Specify an IPSec Secret. This will need to be added to the VPN client on the user computers as a second level of authentication.


If you want to be able to connect on more than one external IP address, or if you want to use an address that is not the Primary WAN, you can change it in the Server Listen Addresses field.


Setting up user authentication:
Go to Config.


Select Local Directory.


Click Add.


Add all of the users you want to be able to use L2TP. The username and password you specify here will be what they use to connect to the VPN.


Click Done.


Click Save.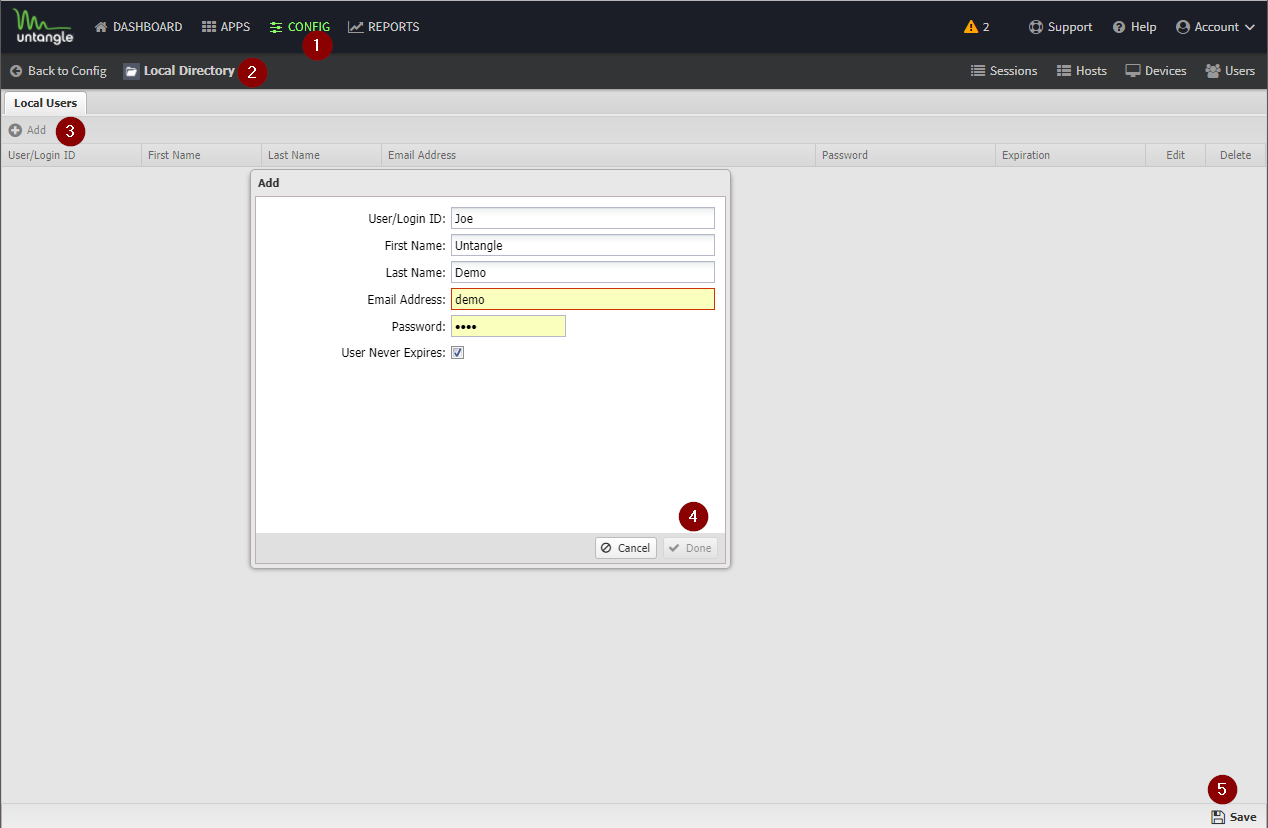 Clicking the image above will load it, full-size, in a new window.
Device Configurations
Connect an Android Device to NG Firewall via L2TP
Connect To NGFW L2TP VPN In Windows 7
Connect To NGFW L2TP VPN In Windows 10
Connect To NGFW L2TP VPN In iOS
Connect To NGFW L2TP VPN in macOS
Follow