How to set up QoS for Bandwidth Control
The Bandwidth Control application derives its settings from your Quality of Service or 'QoS' settings. These can be found in Config > Network > Advanced > QoS.
Once enabled, you will start by setting the speeds of both your connection links under the WAN bandwidth tab. You will need to set these values for each WAN connection you have configured. (Note that these values are in kilobits per second, so if your connection speed is measured in megabits per second you'll need to multiply by 1000.)
Any WAN connections added after QoS has been configured will not automatically show up under QoS settings. The QoS feature will have to be disabled and re-enabled for the new WAN connections to show up.
Click Save in the lower right-hand corner to apply these values.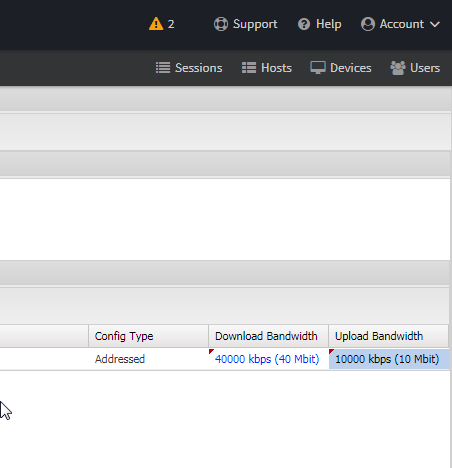 Follow