Getting Reports results for a specific Policy
To filter reports by a specific Policy, you will first need to get the ID of that Policy. Open Policy Manager > the Policies tab and find the Policy you wish to report on and the corresponding ID number. In this example below we will use the Default Policy with Policy ID [1].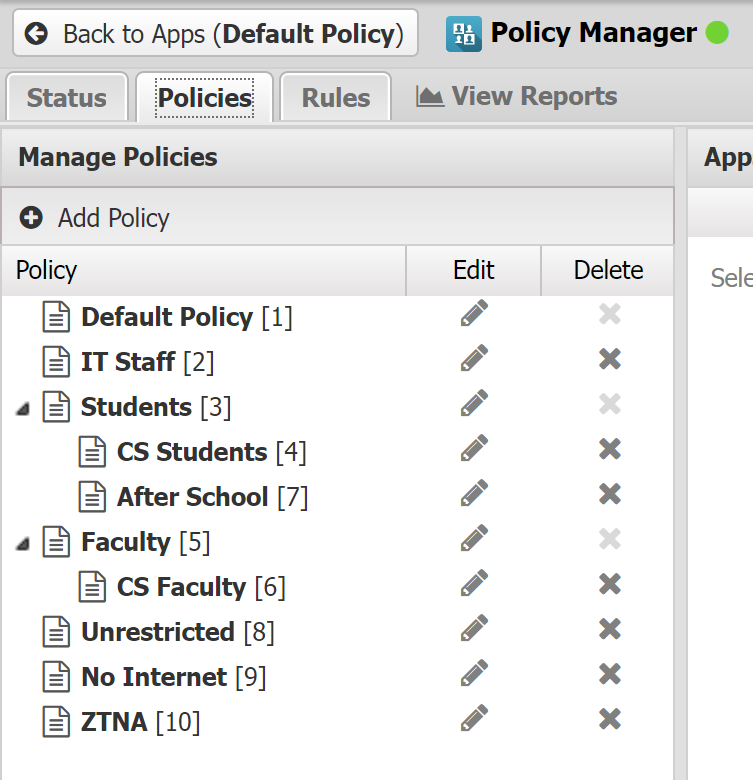 Now that we know that the Default Policy's ID is 1, we can use this in the reports to show reporting data for just this Policy.
At the top of the reports screen you will see "Conditions". This is where we will tell the report that we only want to see information in the report selected with Policy Id [policy_id] = 1 (Default Policy).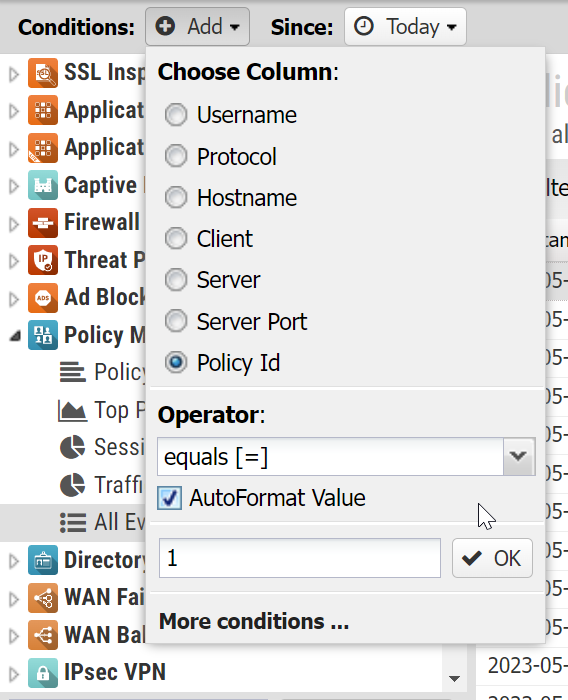 Now the report will only show reporting information of the Default Policy since this is set as a condition for Policy ID 1.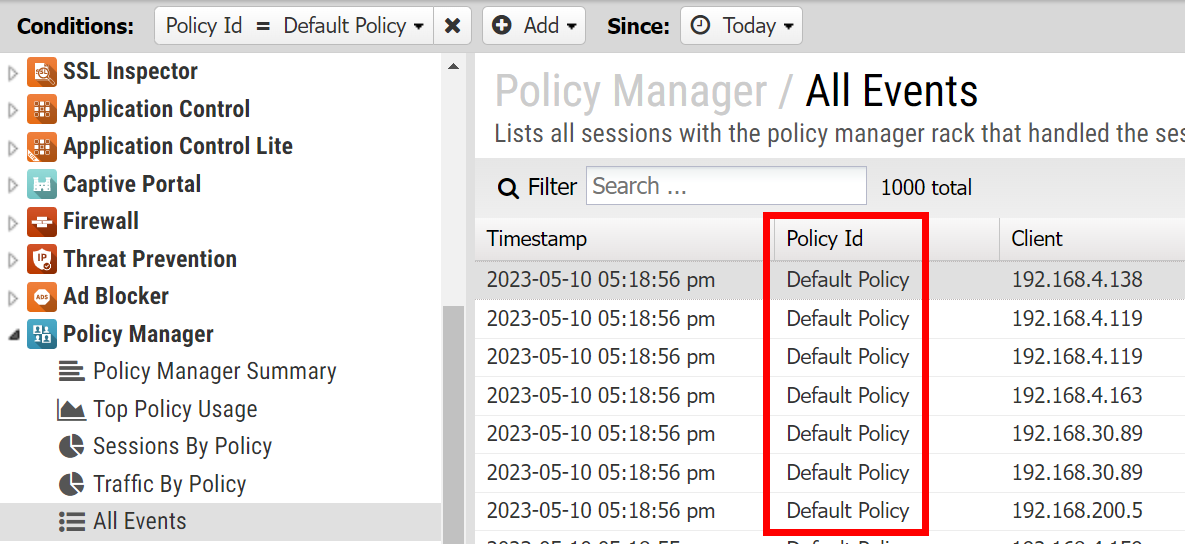 More detailed information can be found on the Reports Wiki page: http://wiki.untangle.com/index.php/Reports
Follow