You can add an admin user to access your NG Firewall device as well as the default admin account. This can be accessed from Config > Administration > the Users tab. Click the Add button in the upper left-hand corner, read and agree to the notice that appears.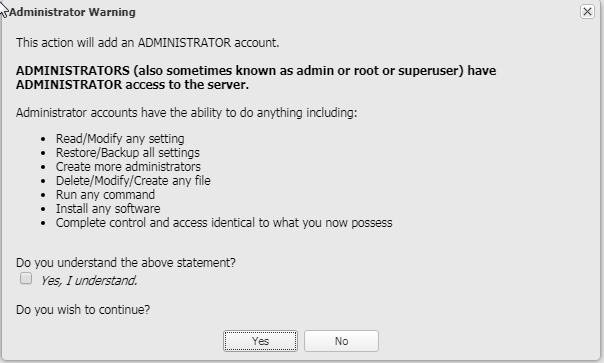 In the next window that appears, fill in each field as appropriate, click Done, and click Save in the lower right-hand corner.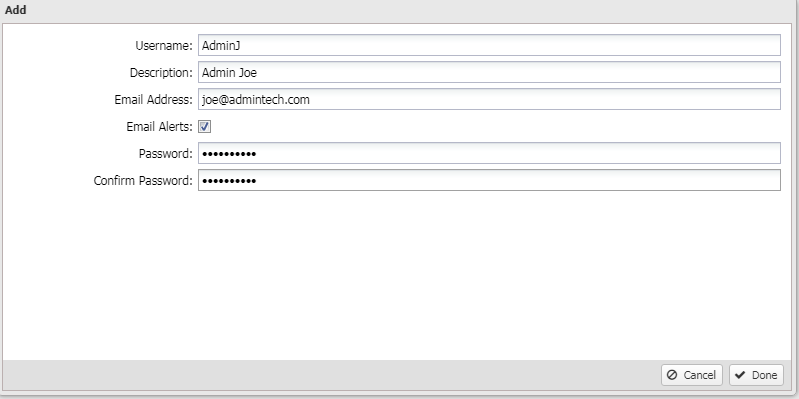 You will now see the new admin user account listed under the Users pane.
Follow