Resetting Micro Edge to Factory Defaults
Overview
In case you are unable to reach the administration or log in and you want to restore the system to factory defaults, you can do this via USB.
Resetting via USB
On your management computer, insert a USB disk and format it using FAT32 file system.

Create a file named

reset_settings.txt

and copy it to the USB disk.

Eject the disk and insert it into your Micro Edge device.

Power off your Micro Edge, then wait a few seconds and power it on.

Wait approximately one minute for the system to restore settings to defaults.

Open a browser and connect to the default local IP address of 192.168.1.1 and continue to the wizard.
Important note:
If the restore is successful, you should see the initial setup wizard in your browser when accessing 192.168.1.1. Otherwise the restore was not successful, see troubleshooting below:
Troubleshooting
Before preparing your USB disk, make sure it does not have a boot partition. You can use a tool such as Rufus to confirm that the disk is properly formatted without a boot partition.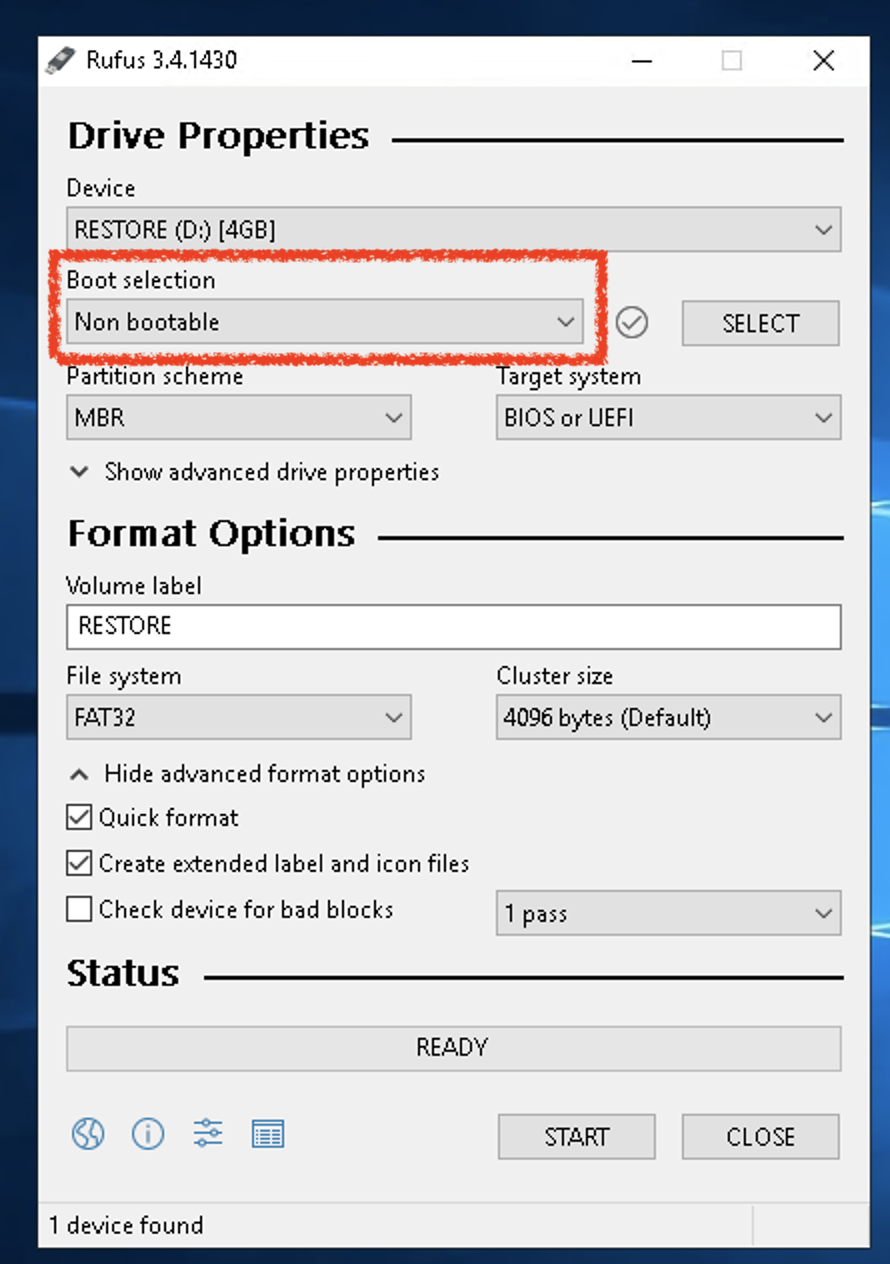 Alternatively, try a different USB disk.
Follow