Remote SNMP Server Configuration
In order to allow for remote SNMP servers to track data from the NG Firewall device, you must allow SNMP via Config > Network > Advanced > Access Rules. It may be required that you create two rules depending if you are using SNMP traps via port 162.
NOTE: Creating an Access Rule with the allow action creates a security issue in the NG Firewall. Therefore, we recommend making the rule as specific as possible.
Below is an example of an allowed SNMP rule, where we specify the SNMP server as 1.2.3.4 as an example: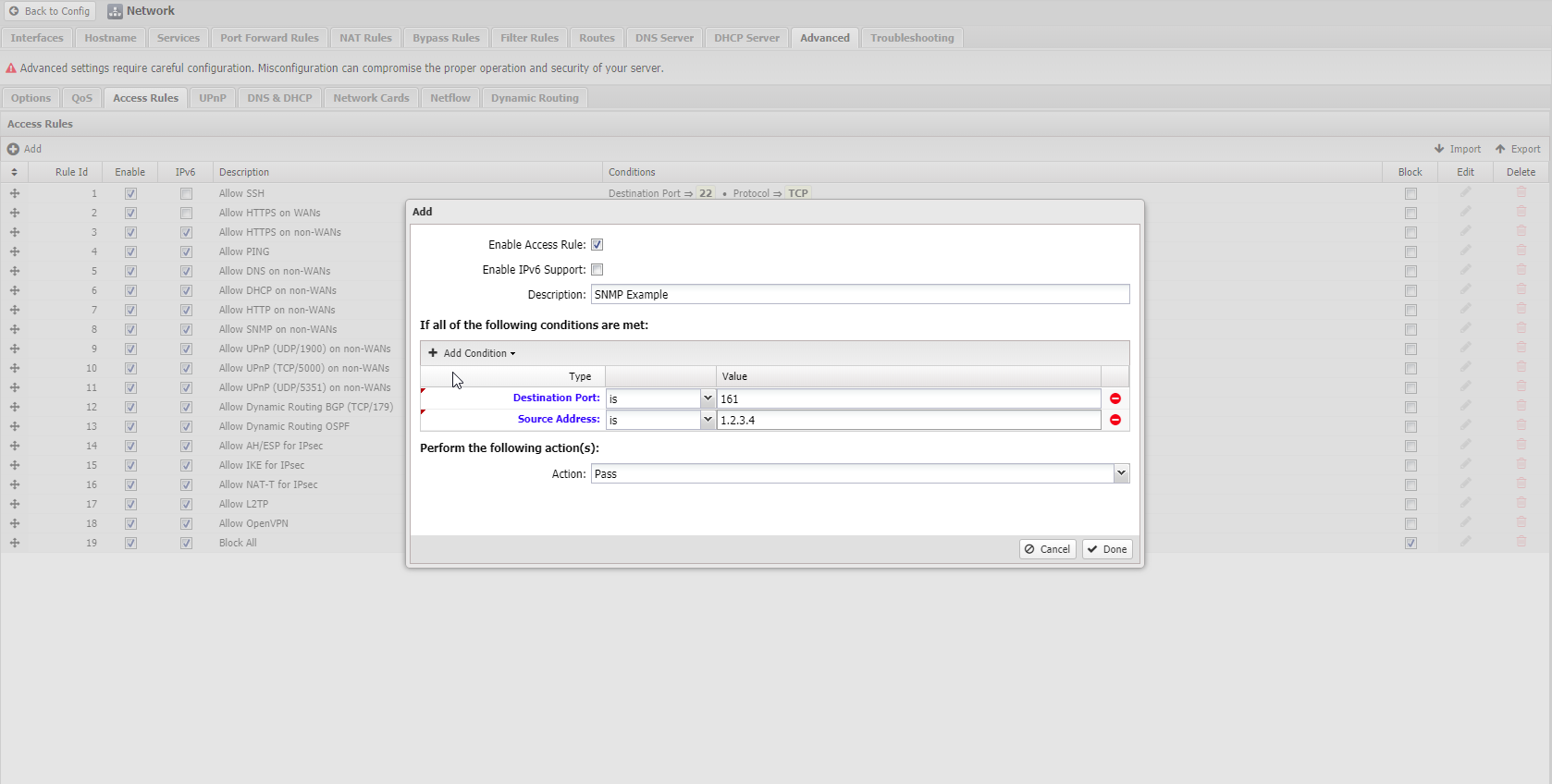 Follow