Enforce Restricted Mode on YouTube
Overview
The NGFW offers the ability to restrict content on YouTube, which blocks specific video with adult material. This option is enabled under Apps > Web Filter > Advanced > Enforce Restricted Mode on YouTube.
Although the settings are enabled in the NGFW, we do not determine what sites are marked as age-restricted. We utilize what videos are categorized as age-restricted by YouTube itself, and some videos may still be viewed depending on if YouTube has properly marked them or not.
NOTE: SSL Inspector must be installed, enabled, and inspecting YouTube traffic in order for this configuration setting to work.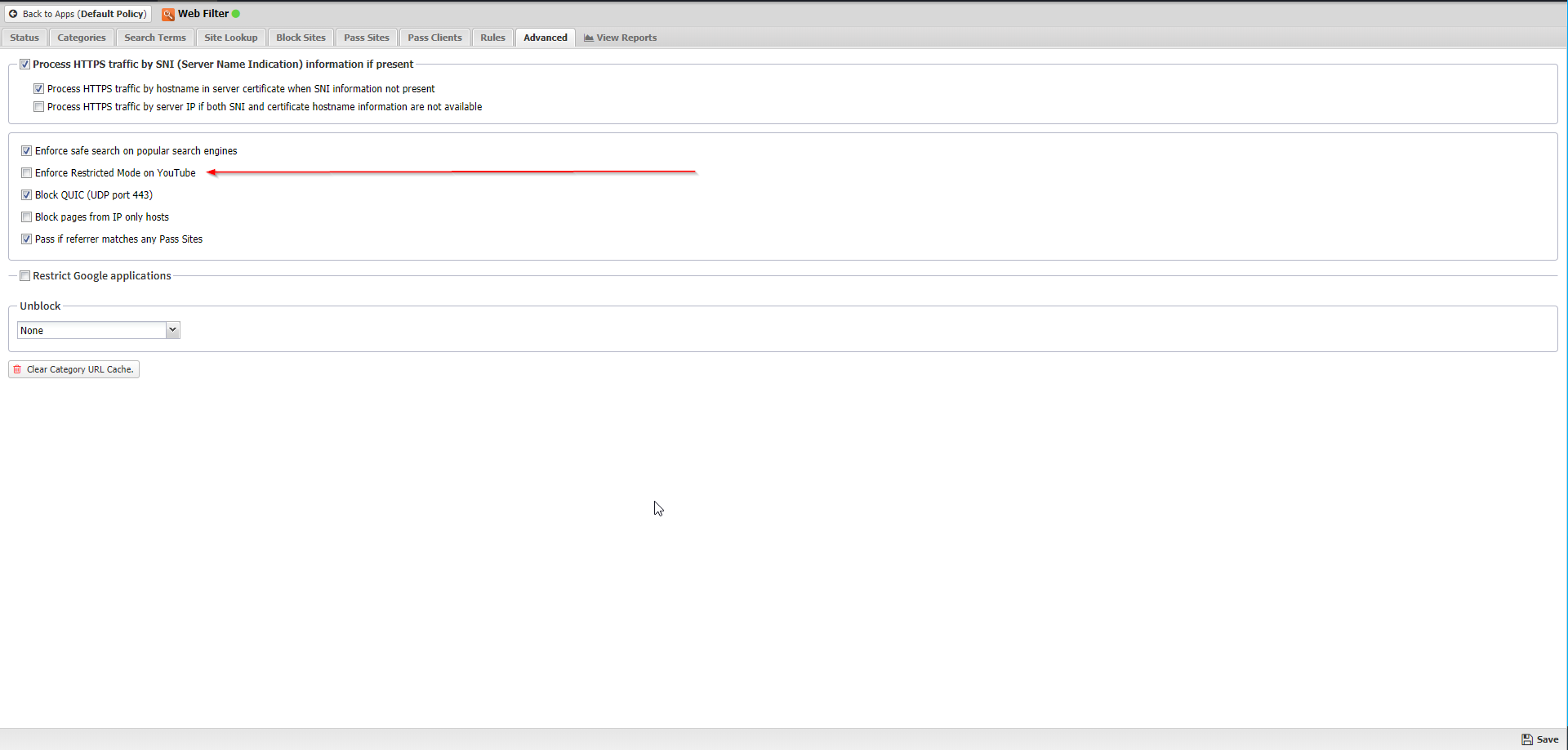 Follow