Switching themes in ETM Dashboard
Overview
ETM Dashboard supports different themes that you can select based on your preference. A theme defines the color scheme of ETM Dashboard, including buttons, grids, heading, and so on.
Switching themes
To set a different theme:
Go to My Organization > Settings.
In the Choose Theme settings, select a different theme.
Click Save.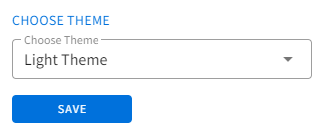 You can also select themes directly in the Account menu: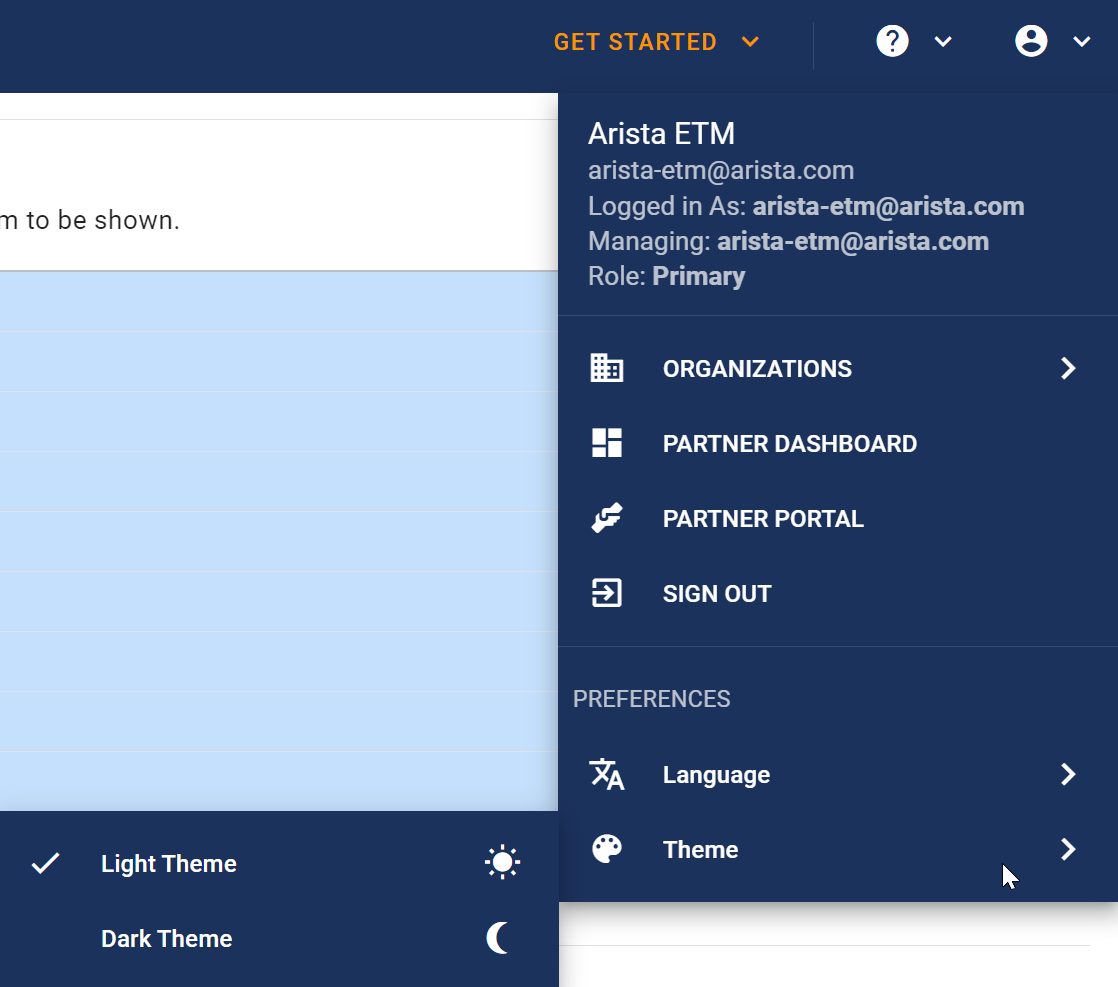 Follow